Physiotherapy Services
Northcoast Physiotherapy provides treatment for many conditions, just to mention a few:
Key Treatments
Back Pain
Neck Pain
Shoulders
Knees
Headaches
Arthritis
Dry Needling
Womens Health
Incontinence/Bladder Problems
Pelvic Floor
Antenatal
Post Natal
Work and Motor Vehicle Injuries
Muscle and Joint Pain
Sports Injuries
Post Surgery Rehabilitation
Chest Conditions
Posture Correction
Core Stability
Hands on Treatment
TMJ
---
Dry Needling
Dry needling is used as a complementary measure in physiotherapy. This triggers a local twitch response in the muscle for improved oxygen delivery and blood flow in the muscle. When Dry Needling is treated in the Acute State, the trigger point can be cleared immediately and into its muscular state and balance be brought back.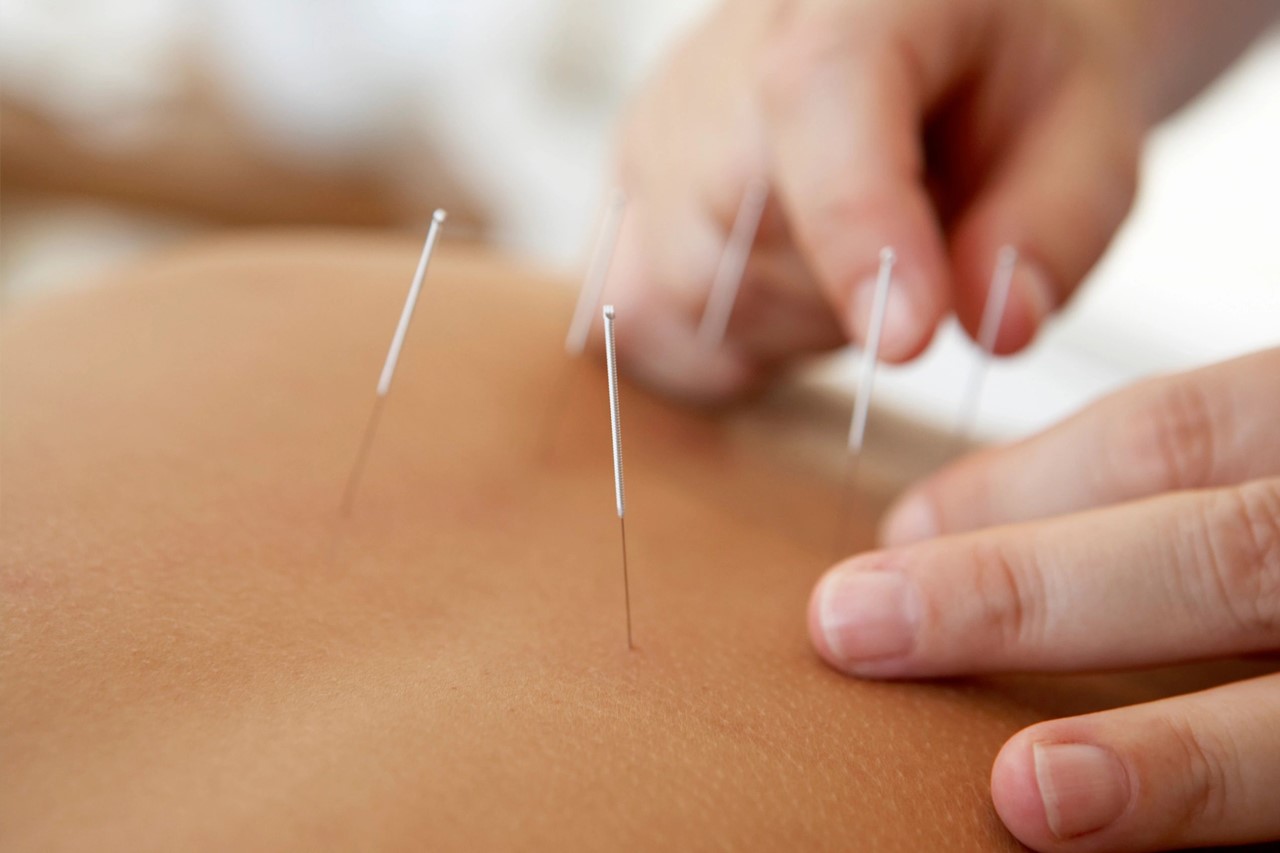 ---
Manual Therapy
The benefits of Manual Therapy:
quick musculoskeletal pain relief; shortening the recovery time for injuries; increasing the active and passive range of motion (ROM) of joints; decreases soft tissue inflammation; induces relaxed states of muscles; assists contractile and non-contractile tissue repair, extensibility, and/or stability; facilitating movement; and improving overall mobility and function.
Some of our manual physiotherapy techniques include:
Soft tissue mobilization
Various connective tissue techniques
Myofascial release
Mobilization of joints
Mobilization of neural tissue
Using a manual techniques are very useful in the management of musculoskeletal and orthopaedic conditions, where stiffness sets in into muscles, joints and tendons. Often, a quick respond and result will follow when applied appropriately.
---
Physiotherapy Instrument Mobilisation (PIM)
What is Physiotherapy Instrument Mobilisation?
Physiotherapy Instrument Mobilisation (PIM) is an innovative concept that involves mechanically assisted joint mobilisation according to physiotherapy principles. It has recently been accredited by the Australian Physiotherapy Association as complying with their high standards of continuing professional development.
PIM is a safe measurable and extremely effective joint mobilisation technique provided by specially-trained physiotherapists. It is a unique joint treatment approach to loosen any joint stiffness and ease your pain quickly.
If you are particularly interested in the PIM treatment approach please ask the receptionist when booking your appointment at Northcoast Physiotherapy Clinic.
How Does PIM Differ to the Chiropractic Activator Method?
This concept is completely free from chiropractic philosophy and rationale for the use of mechanical adjusting instruments.
PIM use strictly follows the physiotherapy model of spinal and joint mobilisation. In short, a PIM-trained physiotherapist will treat you differently based on what physiotherapists strongly believe is a superior rationale. Though the PIM instrument may look similar to the chiropractor's activator instrument used by some, its actual use does vary significantly.
The development of the Physiotherapy Instrument Mobilisation (PIM) concept is based on longstanding orthodox articular physiotherapy and osteopathic approaches. These including Kaltenborn's Nordic concave-convex methodology, Maitland's combined movements, Mulligan's concepts of mobilisation with movement and positional faults, plus Osteopathic upslope/downslope or Type I or II dysfunction methodology.
As physiotherapists, we value methodologies and rationales that have sound scientific basis to assist you achieve your best result as quickly as possible. PIM is an approach that works extremely well when it is incorporated with other evidence-based treatment tools in your physiotherapist's holistic and multi-system clinical approach.
PIM assessment utilises physiotherapy palpation skills, neural tension testing and neuro testing to apply mobilising and manipulative thrusts along clearly defined treatment planes with greater reliability, specificity and safety than any manual techniques.
Australian physiotherapists have found that PIM provides excellent outcomes for the TMJ, headaches, vertigo, neck and back pain, carpal tunnel syndrome, elbow and shoulder pain and foot pain such as plantar fasciitis and much more.
If you haven't tried a PIM treatment approach and you are still suffering pain, we recommend that you seek the advice of a PIM-trained physiotherapist to see if they can assist you.
---
TMJ
WHAT IS THE TMJ?
TMJ stands for the Temporomandibular Joint, and it is a hinge type joint that connects the mandible (lower jaw bone) to the temporal bones in your skull. The Temporomandibular Joints are complex and include a boney attachment, an articular disc, and numerous muscles which act to open and close the jaw.
It is estimated that 1 in 10 adults will experience TMJ dysfunction. The TMJ is one of the most used joints in the body. We use our TMJ every time we chew, bite down, swallow, speak or laugh and pain in this joint can significantly impact quality of life. Symmetry of movement is crucial for normal function of the TMJ. This requires perfect disk alignment, as well as balanced flexibility, co-ordination and strength in all the TMJ muscles.
WHAT DOES TMJ DYSFUNCTION FEEL LIKE?
Pain in your jaw at rest or with jaw motions including chewing, swallowing, yawning, or speaking
Clicking, popping, or grinding with jaw motion
Reduced ability to fully open or close jaw
Headache pain into face, temples, eyes, or base of skull
Ear pain or ringing

We help resolve TMJ related headaches
Headaches, which are so commonly associated with TMJ dysfunction, are related to compression of the trigeminal nucleus, which is a group of nerves that supply the jaw and upper neck. Full resolution of headaches and TMJ related pain requires decompression of these nerves. Nerve compression occurs when upper neck joints are poorly aligned and when TMJ or neck muscles tighten. Our Physiotherapists use manual therapy techniques to realign the upper cervical spine and reduce nerve compression, which helps normalize TMJ and upper neck function, improving TMJ related headaches.