Our Team
Grant Rowlands – Physiotherapist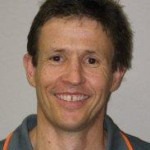 Grant Rowlands graduated from the University of Queensland in 1990 and since then has worked in and around Queensland and throughout the U.K.
Grant toured with rugby teams in the U.K. and Africa in the mid 90s before returning to Australia and joining Northcoast Physiotherapy Clinic in 1997.
He has undertaken numerous post graduate courses and has a particular interest in the spine. He is also trained in dry needling which gives him another useful tool in his ability to treat. Grant's long term playing and treating of injuries from contact sport means he is equally capable of treating sporting injuries.
"When treating patients with neck or low back pain the whole spine and body needs to be assessed and treated as it is all inter related. It requires a comprehensive knowledge of anatomy and treatment techniques to be able to correctly treat the various injuries and conditions."
'Grant also consults from Dr George Parker's (Orthopaedic Surgeon) rooms at Buderim. Grant and Dr Parker work together to ensure the patient gets the optimal outcome with their lower limb injuries'